Merman Tail green (Abyss Warriors)

 
You can pre-order this warrior tail. Delivery expected end of April.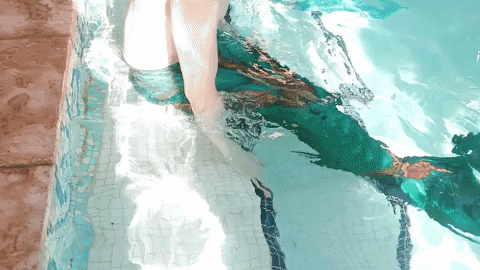 SWIMMING TAILS FOR BOYS MENS AND WARRIORS WOMEN
Buy your warriors tail swimsuit for swimming at the the pool and look like Aquaman
Our Monofin is The Best in the Industry
✓ Fits Any Size Feet
✓ Flexible & Unbreakable
✓ Powerful & Fast
✓ Lifetime warranty insert breakage
HOW TO PUT ON A MERMAID TAIL SKIN
(Read Instructions Before Using )
Buy your Abyss Warriors tail swimsuit to swim at the pool and look like the Aquaman or super heroes.
The art of swimming like a warrior!
Have you ever wanted to be an heroes? Now you can ! We make swimmable warriors tails! These are more than just warriors costumes. We make real warriors swimsuits for kids and adults with a real monofin that provides that unique shape and excellent propulsion! Our beautiful merman tails are soft, floppy, and sparkly. They move naturally through the water, but do not have any reinforcement in them.
Mermaiding is the practice of swimming while wearing a costume mermaid tail. Mermaiding is both a profession and a hobby. Learning how to swim like a mermaid requires instruction, patience and resolve. By utilizing the "Dolphin Kick" method, one can quickly learn the motion that our underwater friends use to get around the ocean. The streamline, non-impact motion that is taught is a very efficient and quick way to swim. Core muscle groups like: the lower and upper abs as well as the low back, are exercised while performing the dolphin kick.
Our merman tail in addition to being soft and resilient also has a special opening at the base to easily remove the monopalme and walk.The fabric is made from spandex and polyester like bathing suits.We have a wide choice of size for large and small. Become a real warrior or merman.
Keyword: Abyss warriors, merman tail swimsuit, merman tail shop, merman tail costume, merman tail silicone, aquaman, Monofin, heroes, boy, man
Partner: queue-de-sirene.com , codadasirena.com , cola-de-sirena.com , meerjungfrauen-flossen.com , zeemeermin-staart.com